The Girls
» Bella Rios' Profile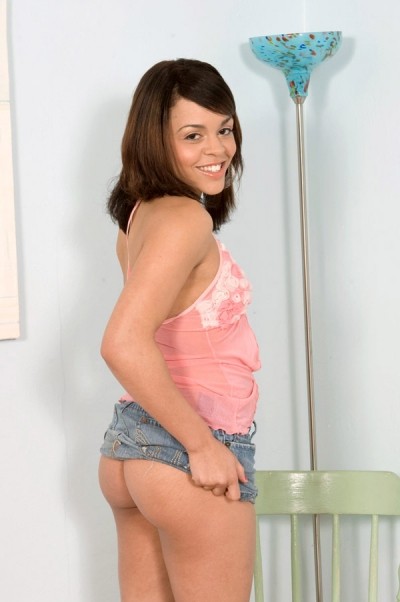 Bella Rios
Location:
Syracuse, New York
Occupation:
Communications student
Bella Rios' Photos
When You're Smiling, The Whole World Cums With You
Featuring: Bella Rios
When this video opens, Bella Rios, a 19-year-old from Syracuse, New York, looks so cute sitting in the corner, like a student who's done something wrong. But Bella hasn't done anything wrong. Far from it. With her short, denim skirt, sexy heels and revealing top, Bella is 100% all right! "I'm gonna give a hand job," she tells our interviewer. You'll enjoy Bella's B-cup tits, firm ass and hoopy slut earrings. "I've never done this before," Bella says as she prepares to handle the cock.
Read more »
Bella Rios on Other Sites